Foundation Dinner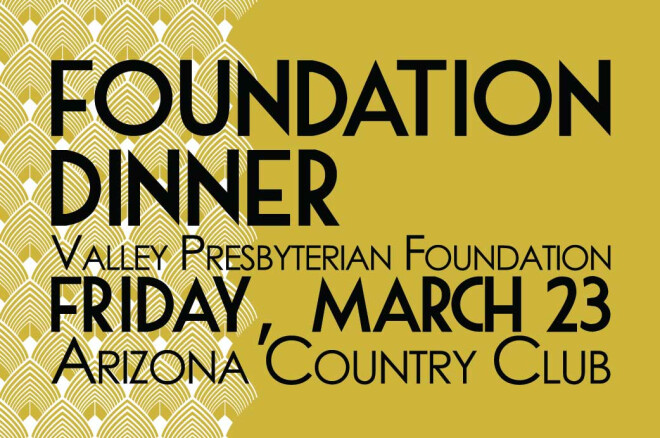 March 23, 2018, 6:00pm to 10:00pm
ROARING TWENTIES: FOUNDATION DINNER
5668 E Orange Blossom Ln, Phoenix, AZ 85018
Friday, March 23, 6PM, Please RSVP by Friday, March 16, 2018
Browse the silent auction during our cocktail hour, keep an eye on the eye-popping sport packages, art, jewelry, and the ever-popular wine raffle.
Next enjoy a meal by the amazing staff at The Arizona Country Club and take a chance with the balloon raffle- there are incredible prizes you can win!
The live auction never disappoints. Prior years have had trips, jewelry, and dinners with VPC's amazing pastors. Make sure you attend to see what exciting items are in store for this year!
Finally, take part in the most important portion of the night, Fund The Need, where we work together to fund important projects on the VPC campus.