LIVING GRATITUDE: WOMEN'S BREAKFAST 2017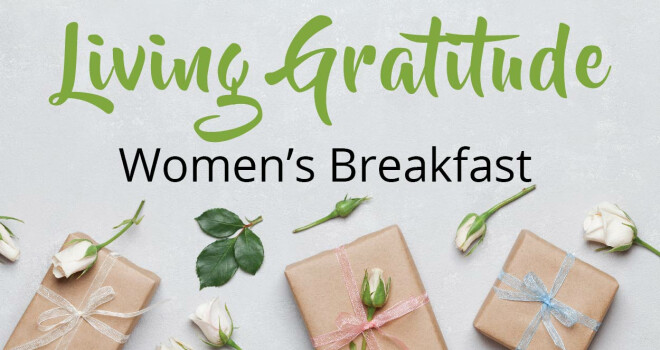 September 16, 2017, 7:45am to 11:30am
WOMEN'S BREAKFAST
Saturday, September 16
7:45-11:30AM
Orange Tree Golf Resort, Cost is $30, student price $15, (ages 18 and under). Bring a friend not from VPC, your friend is $15.

The annual Women's Breakfast is a time for all the women of VPC to spend a morning together in fellowship, worship, prayer, and hearing an inspiring message of God's work and power. This year, the theme is "Living Gratitude" and our speaker, Rev. Laura Bratton (pastor, speaker, author) will share with the women of VPC and friends what it means to live with "grit and gratitude", not allowing circumstances to set boundaries to what God can do in us and through us!