Local Mission
Family Promise of Greater Phoenix
October 1-8 & December 24-January 1
Website:familypromiseaz.org
Transforming lives of homeless families
Family Promise Works to help homeless and low-income families achieve sustainable independence. Throughout the year we host families on VPC's campus and offer volunteers the opportunity to prepare and share in meals and fellowship.
MentorKids USA
Website: mentorkidsusa.org
Mondays, 3-5PM, meet at the church

MentorKids 2016 from Move Media on Vimeo.
MentorKids USA is a Christian ministry that recruits, trains and supports mentors who empower young people facing tough life challenges to reach their God-given potential and become transformative members of their families and communities in the name of Jesus Christ.MentorKids volunteers come alongside and tutor students in specific areas, build relationships, and provide stability that may not be present in kids' homes.
We meet at the church every Monday at 3PM, drive the church van down, and are back by 5PM. The program is located at First Pentecostal Church Community Center, 2709 E Marguerite Ave, in Phoenix. See you there! If you can help, contact Chris Woodard.

ICM Food & Clothing Bank
Website: icmaz.org
First Pentecostal Church Community Center
2709 E Marguerite Ave., Phoeniz

ICM provides immediate response to basic human needs for 100 - 150 families and individuals each day. This can include:
A food box

A change of clothes -

Shampoo, soap and other toiletries -

Food stamp sign-up -

Nutrition bags for small children -

Free medical care on-site
Volunteer teams help sort clothes, stack pantry shelves or greet clients at ICM Food and Clothing Bank. Weekly carpool. Contact Chris Woodard to volunteer.
ICM Thanksgiving Food Drive
Roughly one in five people in the Phoenix metro area live below the federal poverty line ($21,954 for a family of four), and Phoenix has the third highest rate of poverty among the 25 largest metro areas in the US. Arizona has the fourth highest rate.
For over thirty years, ICM has been working with families in need, and have served 1,849,788 individuals to date. ICM provides immediate response to basic human needs by providing food, clothes, food stamps, diapers, baby formula and other essential supplies. ICM not only helps with basic, immediate needs, they also assist people with housing, employment, disability, and other life needs.
The food you donate during our ICM Thanksgiving Food Drive will directly impact those in need, keeping families together and safely in their homes. (Matthew 25:35) Additionally, VPC sends volunteers to ICM every week. For more information about this ministry and volunteer opportunity contact .
Navajo & Yavapai Elementary Schools
VPC participates in the Healthy Packs program, which provides food packs for children who are at risk of not receiving adequate nutrition over the weekend. VPC also provides school supplies for each classroom and creates and maintains interactive learning spaces for students and teachers.
One in six people in our Phoenix Metro Area are food insecure; they do not know where their next meal will come from. Unfortunately, this statistic is true for the children in the schools of our community, as well.
VPC is a church committed to empowering the next generation. We want to ensure they have everything they need to succeed. To help accomplish this, VPC is continuing its relationship with the Health Packs Program at Navajo Elementary School. The Healthy Packs Program provides weekend meals for students that are food insecure
The leaders at Navajo have identified over 50 of their students that benefit from this program. Your support of the mission at our church is making sure these future leaders will not go hungry over the weekend. Thank you for being a church that is making real impact in our communities.
Would you like to know more about the ways VPC supports local needs? Every week we are out in the community, hoping to be the hands and feet of Christ. I'd love to talk with you more about VPC's vision for mission.
The Spring

Website: springpeople.org
2424 S. Mill Ave, Tempe, AZ 85282


The Spring is a Christian church community in Tempe near ASU that strives to help people of the area develop stronger ties to Christ, their community and the world. Many members are under 40. The Spring meets on Sundays at 5PM for worship in a style similar to Valley's Sunday morning contemporary service. After the service, members share a free community meal. Volunteers from VPC cook and serve dinner at The Spring several times throughout the year, provided mostly by members and friends of the VPC Mission Committee.
Contact Ed or Beth Glady for information or if you'd like to serve.
National Mission


HURRICAN HARVEY RELIEF
As a part of the immediate relief effort for those affected by Hurricane Harvey, VPC's Mission Team has donated $1,500 to Samaritan's Purse, a Christian relief organization. If you feel called to support relief efforts in the Gulf Coast area, please consider Samaritan's Purse: samaritanspurse.org/donate.
VPC's second phase of assistance will be working with Presbyterian churches in the area to help rebuild their communities.
Presbyterian Disaster Assistance
Presbyterian Disaster Assistance (PDA) is designed to help those in time of disasters. You can give contributions to the PDA fund to provide disaster relief refugee assistance, education for illiteracy and hunger projects. For more information or to contribute, contact church@vpc.church or 480-991-6424.
Ministry to the Navajo Reservation
The Native American Ministry provides the opportunity to experience a short-term mission trip working with our brothers and sisters in Christ on the Navajo Reservation. Together we build relationships and understanding. Work groups help renovate facilities, lead vacation bible school-type programs and participate in community life. Contact Beth Allen for more information.
International Mission


ScottsdalePV4Africa
VPC and the Cities of Scottsdale and PV will host ScottsdalePV4Africa a festival with music, food, fun runs, bike rides, and other activities. All proceeds will support Ministry of Hope and Villages in Partnership in Malawi.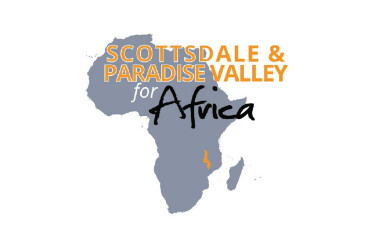 Ministry of Hope: Mission to Malawi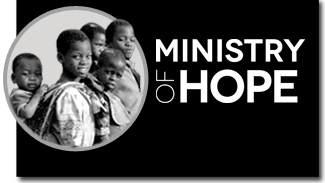 In 1999 Malawians established the Ministry of Hope (MOH) as a local, community-based response to meet physical and spiritual needs of orphaned and vulnerable children. Using crisis nurseries, community centers, scholarships, and mobile medical clinic programs, Malawi fights for its existence. VPC has helped provide support to thousands of orphaned children and widows in the 11 years since the MOH opened.
Home building in Malawi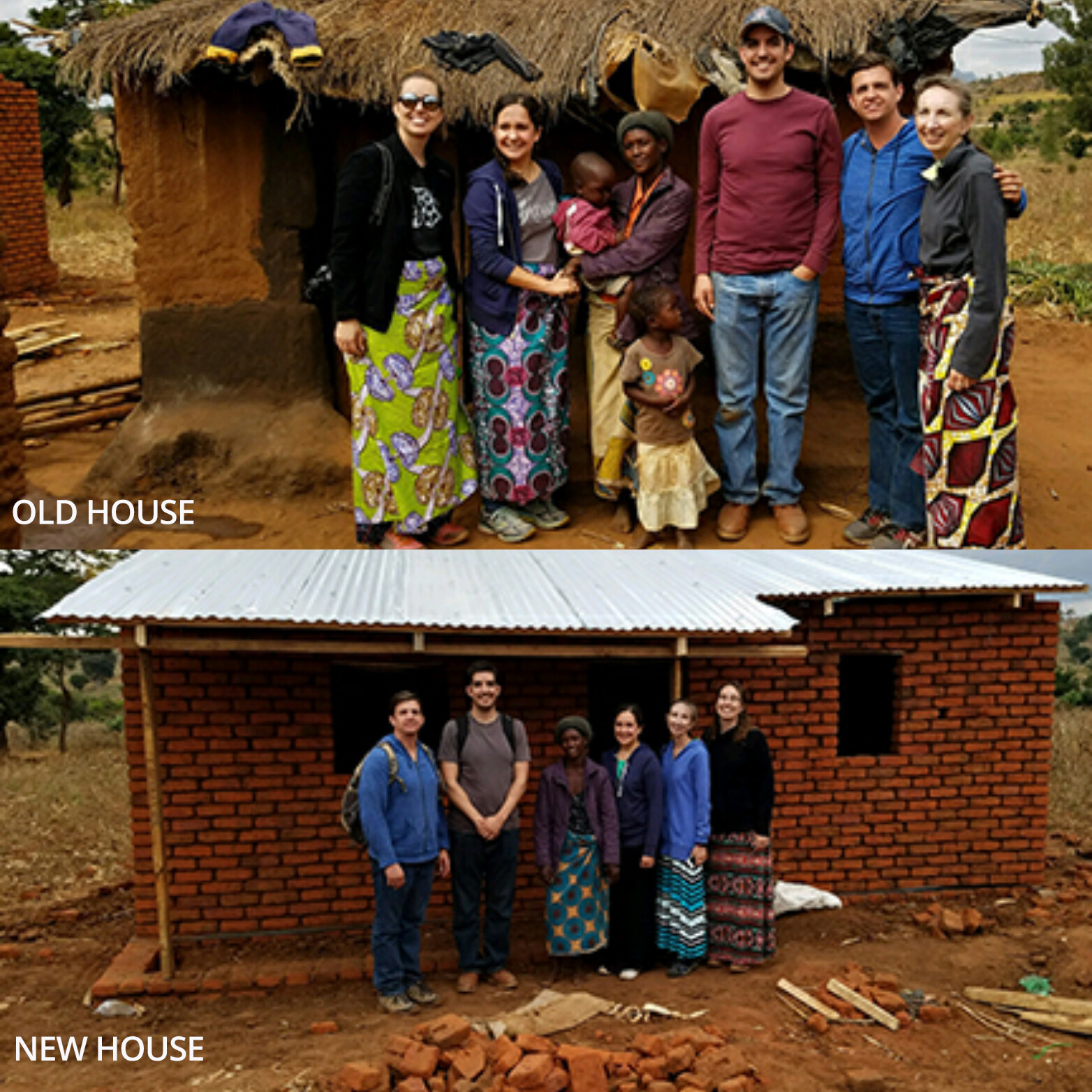 Some powerful moments in Jesus' ministry occur when He was diverted from his mission. In Matthew 9, Jesus paused on his way to a sick girl to care for a woman suffering from hemorrhages. These lateral missions in Jesus' ministry speak to the heart of God; He cares for all people. The Malawi 2017 trip was a fusion of the mission we were sent for and openness to the leading of the Spirit. The team was able to complete all of our commissioned tasks; we visited the future secondary school site with Villages in Partnership (ViP) and met families from surrounding villages that will be attending the school. The team also met with Ministry of Hope (MoH), conducted a mobile medical clinic, visited families, sponsored a youth summit, and participated in feeding over 500 orphans. However, God was not finished with the team... During our travels we met Ruth, a widow from the village of Mvuwa. Ruth was taking care of her three children and had also opened her home for two orphans. Her house was falling apart. The team partnered with MoH and people from Mvuwa to build her an entirely new home. These ministry moments demonstrate the depth of our God's loving ability to transform lives. Thank you, VPC, for your support locally, nationally, and internationally to show the world God's love. -Chris Woodard