"Life is generational! Previous generations invested in our lives and faith. Now it is our turn to write the future on the hearts of the next generation. Let's leave a legacy in Jesus' name." Pastor David Joynt.
Barbara Patterson Gift- Foundation Sunday 2018 from Valley Presbyterian Church on Vimeo.
Valley Presbyterian Foundation Legacy Society
Joan Nastro, "As a VPF Legacy Society member, I have a sense of spiritual comfort and satisfaction knowing that my future contribution to the Foundation will be used to underwrite creative programs and projects that could not otherwise be funded by the VPC operating budget. Through my gift, one day, my legacy will live on to grow and enhance our Church's missions through the ministry of the Foundation's endowment."
A will is the cornerstone of a well-organized estate plan, but it can also proclaim your Christian faith, demonstrating your faithful stewardship to future generations. The Valley Legacy Society is composed of members who have designated the Foundation in their wills or trusts. If you're ready to become a member of the Valley Legacy Society, simply include a one-line addition to your will or trust designating the Foundation as the beneficiary. Suggested wording could be: I give $______ to Valley Presbyterian Foundation, 6947 E. McDonald Drive, Paradise Valley, AZ 85253.
Thank you to all of our Legacy Society members for investing in the future of our shared faith!
Valley Presbyterian Foundation Dinner
ROARING TWENTIES: FOUNDATION DINNER
The Arizona Country Club
5668 E Orange Blossom Ln, Phoenix, AZ 85018
Friday, March 23, 6PM, Please RSVP by Friday, March 16, 2018
Memorial Garden
Memorial Garden – providing a serene setting for those grieving the loss of a loved one.
Scholarship Success & Applications
Students please remember, the deadline for this year's scholarship applications is May 1, 2018.
Fund the Need
Valley Presbyterian Foundation Fund the Need 2017: Landes Kitchen from Valley Presbyterian Church on Vimeo.
Music
Music Endowment – enhances VPC's music program
Kurz Music & Arts – supports the sacred music and religious arts program of VPC Youth
Annis Organ Fund

–

provides for restoration and maintenance of the sanctuary organ

Music & Arts Ministry – providing unique performance opportunities for children and adults.

Piano Music Lab – featuring nine state-of-the art synthesizers.
Trustees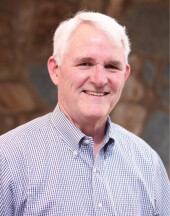 It is an honor to serve as President of the Valley Presbyterian Foundation for 2017. As a member of VPC, I have come to appreciate the role of the Foundation in assuring the financial security of our church.
Forty-one years ago several wise members of our church community thought it appropriate to establish the Foundation and today it is a reliable resource for our church to sustain its capital needs, music program and mission ministries.
Foundation-funded improvements have included maintaining the Memorial Garden, re-configuring the Fireside Room and the Crossing, repairing the roofs and air conditioning units, refurbishing restrooms and landscapes throughout our 10-acre campus. Secondly, the Foundation endows a variety programs and activities aimed at enriching our congregation's faith walk with the Lord. Examples of these include the Choir Concert Series, college and mission trip scholarships, and Stephen Ministry and Deacon Ministry support. Lastly, with great appreciation for faithful service, the Foundation manages the retirement distributions for former Senior Pastors Tom Erickson and Woody Garvin. The Foundation consists of 12 trustees who serve staggered three-year terms. With trust funds of 4.6 million dollars, we utilize a professional investment management arrangement that includes two outside investment advisory firms as well as an investment committee of advisors from within our church membership. Additionally, two staff members, Kris Bahr and Charlee Turner, assist the Foundation throughout the year.
I encourage you to learn more about the Valley Presbyterian Foundation, the Legacy Society, or the Annual Legacy Dinner. You can reach out to me, any of the trustees, or members of VPC's staff. For information on how you can participate, email the Foundation Office or call 480-991-6424 ext. 168. You can also reach out to Development Director Sam Kelsall at 602-234-1999.
I look forward to serving you and the entire VPC congregation,
Tom Ambrose
President,
Valley Presbyterian Foundation

Tom Ambrose, Trustee
Tom has attended VPC since 1992 and joined the church in 2005. In his tenure at VPC, he served as a Deacon, and as ruling Elder. Currently he serves as an adjunct faculty member for the Boomer Community Group's Sunday morning Bible Study. He retired from the federal, Indian Health Service in 2016. Tom and his wife Lyn reside in Scottsdale. Contact Tom at 480-369-2866.

Jim Arner, Trustee
Jim's first experience with Valley Presbyterian Church was as a child in our Sunday School program! After college, the Coast Guard, and marriage, Jim transferred his membership here in 1986. Jim has served on many senior high mission trips, as the church Treasurer, and as a Deacon. Currently he is actively involved with the 10:30AM service. Jim feels blessed to have the time to regularly volunteer at The Nature Conservancy in Arizona. Jim and his wife, Kathy, have two grown daughters.


Cameron Artigue, Trustee
Cameron grew up living down the street from VPC on Quail Run Road and attending Kiva Elementary. He has been a member of VPC since 1995, when he and Mary were married in Kilgore Chapel. Cameron is a lawyer with Gammage & Burnham as well as past chair and current trustee of the Board of Trustees of Arizona Theatre Company. He is an Adjunct Professor of Law at the Sandra Day O'Connor College of Law at ASU. Cameron has served in the past on the All Church Nominating Committee and the Associate Pastor Nominating Committee that called Pastor Turner. Cameron and Mary have two daughters, one in college and one in high school.


Linda May Bucher, Trustee
Linda May was baptized a Presbyterian, raised a Christian Scientist, married into an Episcopalian family, and was finally "found" by Valley Presbyterian Church in 2009 when she became a member. She has served as a Deacon, worked on various outreach programs, and can be found anywhere there is food to be served. Linda May looks forward to working on the Foundation and ensuring the longevity of the ministries it endows.

John "Boots" Dunlap, Trustee
Boots and his wife Kirsten have attended VPC since their early childhood and now have the distinct pleasure of sharing this wonderful experience with their three children. In addition, some of Boots' fondest memories took place in the main sanctuary where he first earned his Eagle Scout and seven years later went on to marry Kirsten, his childhood sweetheart. All of these, with his faith, contribute to his family's dedication to the success of the Church and Christ's mission within it. Boots is currently the CEO of RRA, a national commercial real estate finance investment firm. Prior to business, Boots served as a US Army Infantry Officer for 10 years where deployed to Iraq and Afghanistan. Boots is a graduate of the University of Virginia.

Sam Kelsall, Trustee
I have been a member of VPC for 18 years. In that time I've served as trustee of the Valley Presbyterian Foundation for three years, and served as President of VPF for two years. I started the Foundation's Legacy Dinner 12 years ago. I currently serve as Director of Development of VPF. I'll serve on any group that promotes gardening in South Phoenix. I strongly believe in teaching people to fish rather than handing out fish.


Richard (Dick) Lockwood, Trustee
Dick joined VPC in 2008 and has served as a Deacon, Treasurer, member and Chairman of the Finance and Operations Team, Elder, President of VPF in 2014, and a member of the Session P&O Committee. Dick and his wife, Ruth, have four children, two grandchildren, and one great granddaughter. Their special-needs son Kevin travels often from NJ and loves his Arizona church! He and Ruth spent 10 years as expatriates in New Zealand, The Czech Republic, and Italy. As an active member of the Finance Team, Dick knows how important it is to maintain a growing, thriving Foundation for the future of our beautiful campus and ministry programs.

Joan Nastro, Trustee
Joan has been a member of VPC for 10 years. She has served as a Deacon, a member of two Bible Study groups, and currently serves as an Elder on three committees: Congregational Care & Fellowship, Worship, and All Church Nominating Committee. She has also been a Stephen Minister for five years. Prior to her church membership, Joan was a founding director of the Arizona Community Foundation, plus was a past board president of the Junior League of Phoenix and Crisis Nursery. Her favorite hobbies are playing bridge, cooking, and attending concerts. Joan has four grown children, four grandchildren, and seven granddogs.

Ron Norris, Trustee
It has been my honor and pleasure to serve the Lord through different capacities at VPC. Originally I lived in Pittsburgh, where I was an Elder before being transferred to Arizona. We joined VPC approximately 10 years ago and have attended the Contemporary service. Presently I am involved in Encore University, Stephen Ministry, am a Deacon and on the Worship Committee. In addition, I am a receptionist one or two times a week and through the Deacon's I have driven people to doctor appointments, etc. There are other little sundry things I get involved in and I truly enjoy each and every thing I am involved in at VPC. I am looking forward to serving on the Foundation Committee for the next three years.

Mickey Rufenacht, Trustee
I have been a member of Valley Presbyterian Church since 1974, and feel privileged to call my church "family". I have served on Session, and look forward to serving for a second time as a Trustee. My "Early Birds" bible study group has been meeting for over thirty-five years, and these wonderful women have played an important part in my life. I have been on a woman's board for Gomper's Rehabilitation Center, & The Friends of the University of Arizona Cancer Center. Working in the field of interior design has been a career & passion. Having the opportunity to be on the building committee with Bob and Louise McCall during the construction of our chapel was a highlight as a designer & church member. I raised three children at VPC, & now attend with grandchildren. The future of our church is exciting, & I look forward to being a part of it.

Jim Unruh, Trustee
Jim and his wife Candy moved to Paradise Valley and became active members of Valley Presbyterian Church in 1998. He has served as an Elder and has led several project initiatives, including acting as Chairman of the Pastor Nominating Committee. Jim and Candy have three adult children and five grandchildren.

David Winter, Trustee
Dave is a graduate of the University of Illinois, holder of an MBA from Loyola University, and is a Chartered Financial Analyst. As such, he will shepherd the investment activities for the Foundation. He retired from the Investment management business in 2007 after 42 years and has since written three historical novels. He has served two terms as an Elder and is in his second term as a Trustee. Dave has also taught Bible and Christian history classes at VPC.
All this and more is possible through the loving legacies of Valley Presbyterian Foundation. If you are ready to leave a legacy or you'd like to learn more about giving to the Valley Presbyterian Foundation: