Advent Study: The Trinity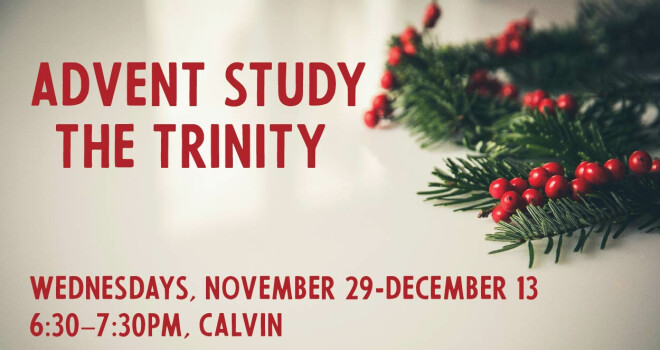 December 13, 2017, 6:30pm to 7:30pm
Wednesdays, November 29-December 13
6:30–7:30PM, Calvin
Childcare available by reservation.
The season of Advent is a time of anticipation, waiting for God's kingdom to come. Jesus Christ, God made flesh, is the physical representation of a spiritual community in the triune God. Each week, we will explore the Father, the Son, and the Holy Spirit in preparing to celebrate Christ's birth!