Cooks' Tour 2018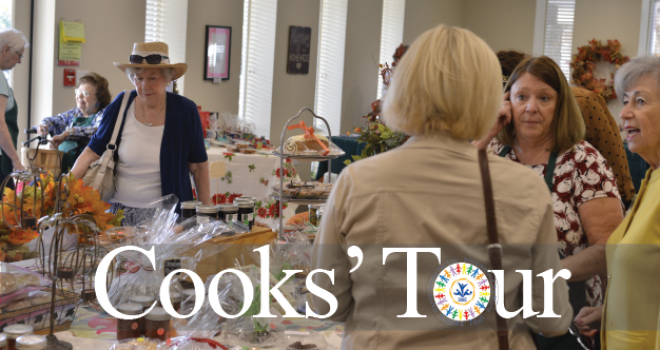 November 2, 2018, 9:00am to 3:00pm
Hands Across the City, Arms Around the World
Annual event benefiting our community and the world. If you're interested in getting involved, supporting or learning more about this event contact wither co-chair. There are so many ways to be involved in this great tradition! Volunteer help is always appreciated the day of, or helping prepare weeks in advance.
There is nothing quite like the spirit of community and fun you find at this event. You can complete all your upcoming Christmas shopping in one place while helping numerous charities around the world. We look forward to seeing you there!
Chairs: Kathy Arner and Edie Kelsall
Contact our offices with questions.