Annual Foundation Dinner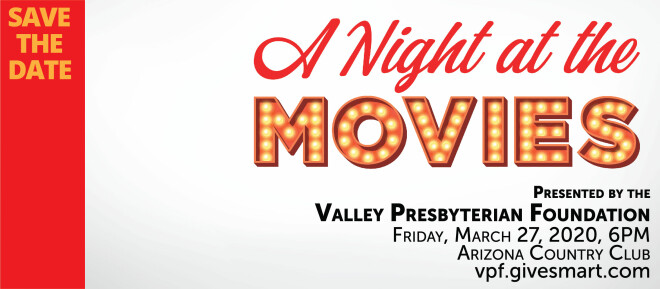 March 27, 2020, 6:00pm to 10:00pm
Valley Presbyterian Church's Annual Foundation Dinner has raised and distributed over $300,000 Fund the Need donations toward mission and campus improvement costs that directly support our congregation and community programs like Family Promise of Greater Phoenix, Boy Scout Troop 441, and various ministries.
Proceeds from this year's event will provide much needed and overdue improvements to Valley Day School classrooms as well as classrooms used by our Family Ministry and Adult Education.
This includes upgraded video and teaching technology, up-to-date security systems, and a general refresh for some of the well worn educational rooms. Learn more or volunteer on our committee by contacting Charlee Turner.