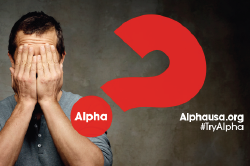 Every Saturday, from 09/12/2020 to 11/21/2020
,
10:00 AM - 11:15 AM
Website: https://mtviewpres.org/alpha
What is Alpha? Do you have questions about life? About faith? If not you, how about a friend, colleague, or family member?
Alpha is a chance to ask any question, and to say what you feel, without being judged. Alpha is about listening to others' perspectives, rather than just telling people what to believe. This is a safe space online - for you, your friends, family, and colleagues - to find out more about faith in a friendly and open environment.
This class is offered in partnership with four other Presbyterian churches via Zoom, organized by Mountain View Presbyterian. Please indicate your affiliation with VPC when you register, so you can be grouped with VPC attendees. Everyone is welcome, and since it's all on Zoom.
Classes occur Mondays or Thursdays, 7PM, or Saturdays, 10AM, Online only.