WIRED THAT WAY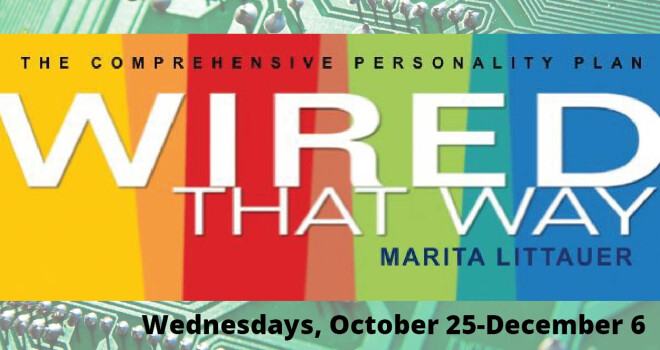 October 25, 2017, 6:30pm to 7:30pm
Wired That Way
Wednesdays, October 25-December 6 (No class November 22)
6:30–7:30PM, Fireside
Childcare available by reservation.
This is the first part of a two-part series exploring how our genetics and personality traits affect our relationships. Do you want to better understand yourself, maximize your strengths and improve your relationships? Come participate in discussions while following the book, Wired that Way.