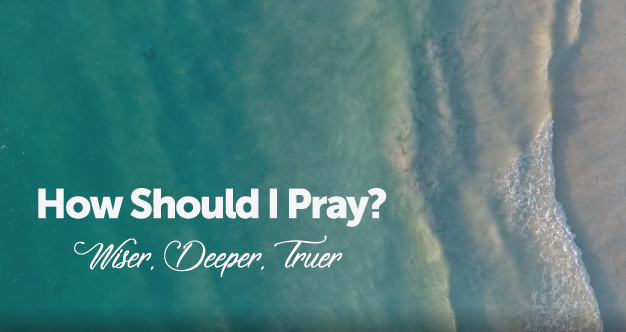 And he went a little further, and fell on his face, and prayed, saying "O my Father, if it be possible, let this cup pass from me; nevertheless not my will but yours be done."
What of the fact we do not get everything we ask for in prayer? Just as we do not get everything we ask for from others. Not getting all we ask for is actually a great blessing—because you and I are limited in love and in knowledge and in our capacity to articulate and understand even our own needs, let alone the needs of others. Our angle of vision is colored by all aspects of our particular experience and social location. We must "ask Google" many times a day, or consult others, as questions arise. Our desires are not perfect enough to be automatically granted!
This is not because prayer is weaker than other kinds of causation, but because, as C. S. Lewis says, "it is stronger." It works unlimited by time and space. God has to retain "discretional power" over it, sometimes granting, other times refusing. Prayer works by request and so it is not under our direct control.
Prayer
Gracious God, Your son prayed that the bitter cup of the cross be removed from his life. But you did not accede to his request. His suffering, death, and Resurrection became the turning point in the story of salvation. Teach us to pray boldly but to always know that you know what is best for us. When requests are not granted, let us accept it with grace and faith. Amen.