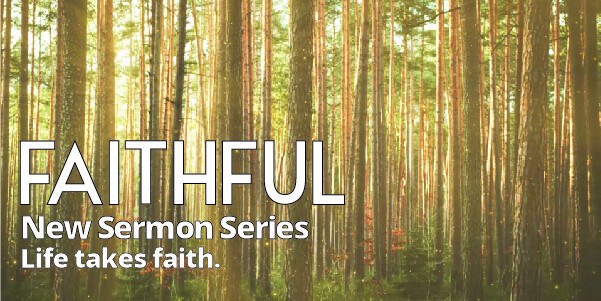 MATTHEW 17:14-20 | When they came to the crowd, a man came to him, knelt before him, and said, "Lord, have mercy on my son, for he is an epileptic and he suffers terribly; he often falls into the fire and often into the water. And I brought him to your disciples, but they could not cure him." Jesus answered, "You faithless and perverse generation, how much longer must I be with you? How much longer must I put up with you? Bring him here to me." And Jesus rebuked the demon, and it came out of him, and the boy was cured instantly. Then the disciples came to Jesus privately and said, "Why could we not cast it out?" He said to them, "Because of your little faith. For truly I tell you, if you have faith the size of a mustard seed, you will say to this mountain, 'Move from here to there,' and it will move; and nothing will be impossible for you."
Jesus was a dream teacher. He wanted to grow others' faith in the power of their faith. His way of calling some of his disciples illustrated this…"Come, and I will make you fishers of men!" The teaching of Jesus also encouraged his friends to imagine their impact on a global and cosmic scale. "You shall be the salt of the earth and the light of the world!" The statements must have made the disciples' eyes widen with surprise and perhaps even laugh with a combination of delight and incredulity.
In our scripture today, even their failure in a task is greeted with an assurance that they were made and intended to exercise "mountain moving faith."
Who has stretched your vision for the impact you might have?
Do you have a sense of call?