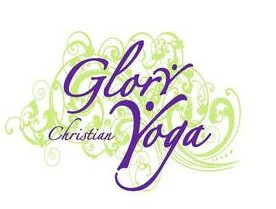 Do you need more activity in your life but want something you can do safely from home? How about inviting more peace into your day by learning how to use your breath to reduce stress?
If you have ever considered yoga, or have taken yoga but didn't appreciate the spiritual aspects and the Middle Eastern influence, Glory Christian Yoga might be just what you are looking for! When you take a Glory Christian Yoga class you get renewed from the inside out, with scripture, Christian music, wonderful stretching and strengthening and a time of reflection and prayer at the end. It's like getting your fitness and your devotional all in one!
Here's what Sharon Arendt, fellow member of VPC, said about Glory Christian yoga:
"Mary Beth's yoga class really is Holy Spirit filled - it's not "just" yoga poses! She is very capable and truly Christ-centered. The Zoom format is convenient and she didn't expect me to be experienced at yoga - she understood my needs and skill level and acted accordingly. I really enjoyed the classes!"
Lead by certified, Yahweh Yoga trained, instructor Mary Beth Senechal, you can do Christ-centered yoga in the comfort of your own home, live on Zoom!
Classes are offered Monday, Wednesday and Friday at 10am.
All levels of experience are welcome!
Your first class is totally free and after that classes are only $5 for a full hour of live yoga.
See what positive changes Christ-centered yoga can make in your life!
Please reach out to Glory Yoga instructor, Mary Beth Senechal at 602-999-7868 or email her at for more information or with any questions about how to get involved.