Dove Tree Service of Remembrance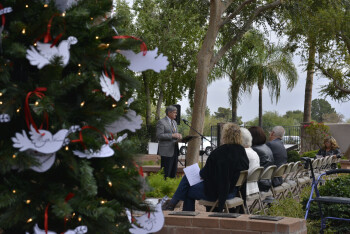 Tuesday, December 5
2PM, Memorial Garden
Every year during Advent, we acknowledge family and friends who have passed into God's Glory. You are welcome to come to the Memorial Garden after November 28th to write the name of your loved one on a dove, place it on the tree and offer a silent prayer. The Dove Tree Service of Remembrance will take place on Tuesday, December 5th at 2:00pm. Pastor David Turner will preside.
---
Open Door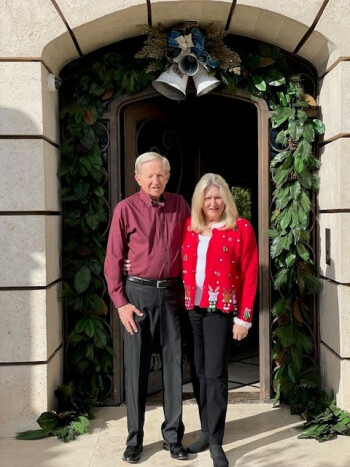 Open Door Event at The Unruh's
Sunday, December 17
4:30-7:30PM
Jim & Candy Unruh cordially invite you to join them for fellowship and fun at their home on Sunday, December 17, from 4:30 to 7:30 pm.
Jim and Candy moved to Paradise Valley 25 years ago. Since then, VPC has been their spiritual home. Over the years, both Jim and Candy have served on Session as Elders and Trustees on the Foundation, Pastor Nominating Committees and various other VPC endeavors. Enjoy the Christmas season as you mingle with friends.
Maximum 50 guests
---
Floral Donation
If you would like to share in expressing your love to each person who enters our Chapel or Sanctuary, as well as bring the gift of love and appreciation to those who need a little encouragement, please contact Tammy Gallagher to schedule making a floral donation.
---