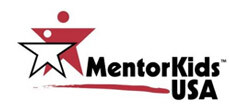 Every Monday, Tuesday, Wednesday, Thursday, Friday, from 06/05/2023 to 06/30/2023
,
8:30 AM - 12:00 PM
Group: Missions
Website: http://www.mentorkidsusa.org
We need your help with registration, food prep, and making sure everyone is having fun safely. This is a great opportunity to meet new friends and develop relationships with people from the Paiute Promise Neighborhood. To volunteer contact Chris Woodard or Ellerie Leptich from MentorKids.
June 5-9: Soccer Camp
June 26-30: VBS @ VPC