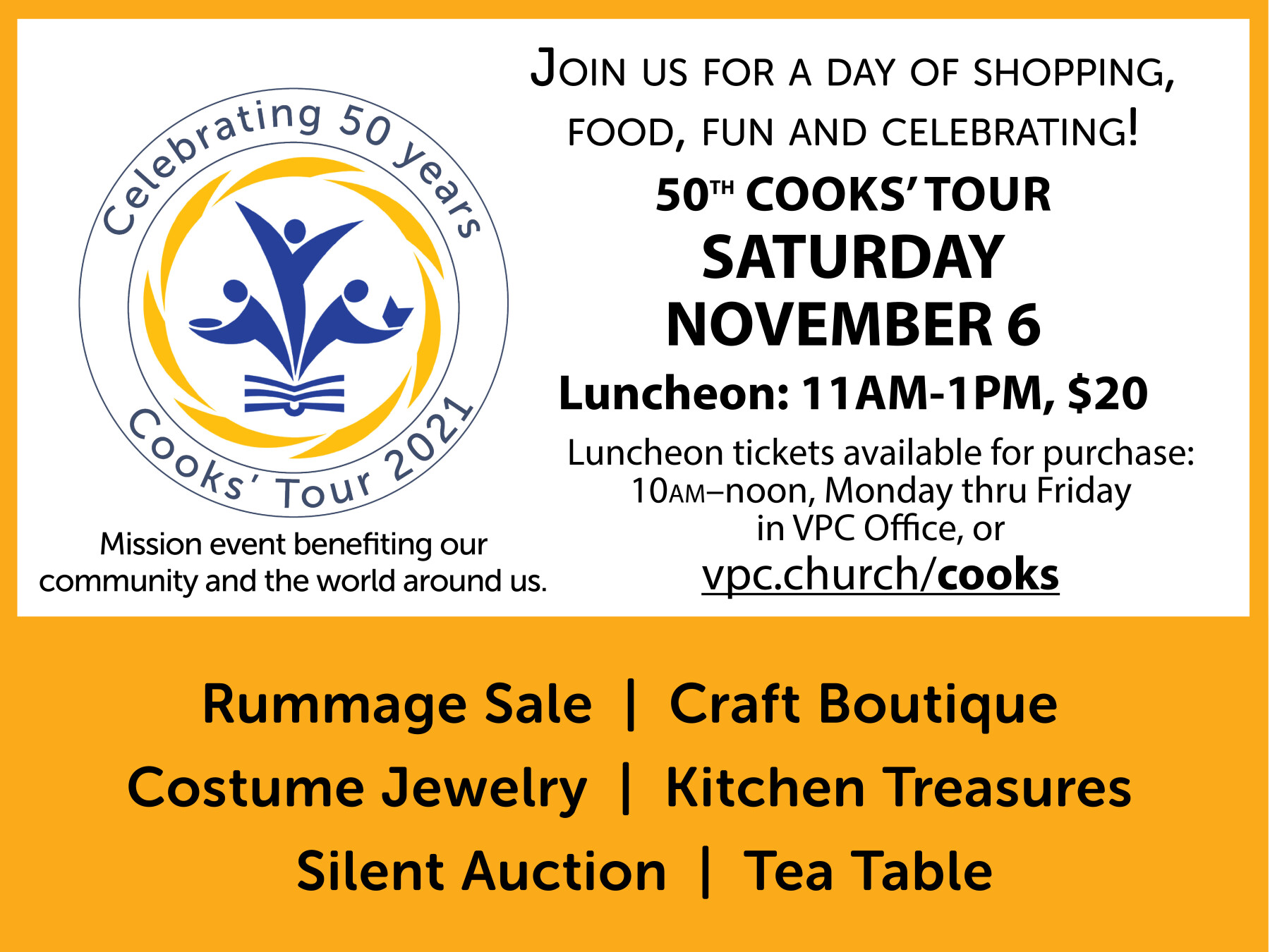 Saturday, November 06, 2021
,
8:00 AM - 2:00 PM
Location: Valley Presbyterian Church, 6947 E. McDonald Drive, Paradise Valley, AZ US 85253
Hosted by Presbyterian Women
We hope you will join us as we celebrate 50 years of service to the community. Over six decades, Cook's Tour has donated over $1 million to worthwhile causes around the Valley and across the world. Proceeds come from your participation and presence at this unique event! The story of Cook's Tour is one of service, friendship, commitment to each other, and to the work God is doing in the hearts of everyone who volunteers, attends, or benefits from this special tradition. Save the date and join us for a joyous and beautiful day.