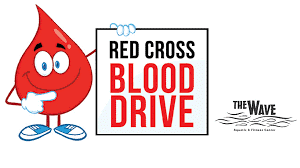 Friday, September 23, 2022
,
8:00 AM - 2:00 PM
Room(s): Landes Center
Website: http://redcrossblood.org
Join Valley Presbyterian Church and help save lives at our Deacon-sponsored community blood drive.
Every two seconds, someone in the U.S. needs blood. That's why VPC is on a mission to help save lives by hosting a blood drive on September 23, 8am-2pm in the Landes Center. The need for blood is constant, but only 3 percent of the U.S. population donates. By rolling up a sleeve, donors can play a critical role in the treatment of accident and burn victims, heart surgery and organ transplant patients, and those receiving treatment for leukemia, cancer or sickle cell disease.
To make an appointment or to learn more go to RedCrossBlood.org
A blood donor card or driver's license or two other forms of identification are required at check-in. individuals who are 17 years of age in most states, weigh at least 110 pounds and are in generally good health may be eligible to donate blood.