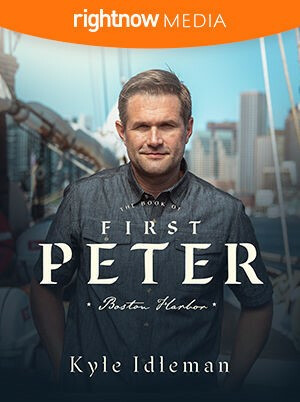 First Tuesday, Third Tuesday, from 10/04/2022 to 01/31/2023
,
6:30 PM - 8:00 PM
Room(s): B106
This world looks nothing like the promised perfect kingdom of God. And yet, we as God's people must live in it every day. Peter's encouraging letter to persecuted Christians of the 1st Century in the Book of 1 Peter gives guidance to us for living today. Join us as we walk with Kyle Idleman to unpack the importance of our witness in this world and to be about the business of God's kingdom.
Daytime class facilitated by Jeanine Nesvig. Marilyn Cage will facilitate during the evening offering. Both classes will be the same RightNow Media program...you choose what time works best for you.
*Dates: October 4 & 18, November 1 & 29, December 13, January 17 & 31 2023