Starting school is a big deal for everyone involved…kids, parents, teachers, and caregivers! Whether this is your first child or your fourth, your child's first day of preschool or moving off to college it's an important time to pause and take some deep breaths.
Some school years are full of more 'new' things than others, but every year is a new grade, new teacher and/or new classroom for our children. Our kids follow our lead when faced with these new experiences so here are a few tips for the start of this school year.
1. Keep it simple, stay easy and calm—and have fun! In other words, don't sweat the small stuff and be sure to look for opportunities to smile.
2. Seek out community. It is so helpful to connect with other parents in the same season as you.
3. Take it all in. Slow down and savor the moment. Take it from someone launching their baby into college (gasp!) you don't want to rush it.
4. Celebrate the milestones & recognize accomplishments! While each new beginning or transition can be scary or nerve wracking, it can also be a cause for celebrating success!
5. Treat yourself. You did it! Mom & Dad might enjoy a coffee or special treat, Kids too! Ice cream after the first day of school anyone?
6. Embrace the discomfort & be patient. Growth happens when we stretch ourselves, and sometimes stretching is uncomfortable. Give it time and take a deep breath.
Adapted from https://onceuponafarmorganics.com/blogs
Read on to see what is happening at VPC for children and families this fall! We hope to see you all soon!


Sunday School Kickoff
August 14
We can't wait to dig into our Sunday School fall programming with your children! On August 14, we will resume Sunday School for ages 3 years old-5th grade. Check in at the sanctuary and our staff and volunteers will meet your children outside the NW Sanctuary doors.
We ask all families to RE-register annually. Please take a few minutes to complete this form and update your information. Follow this link to register today.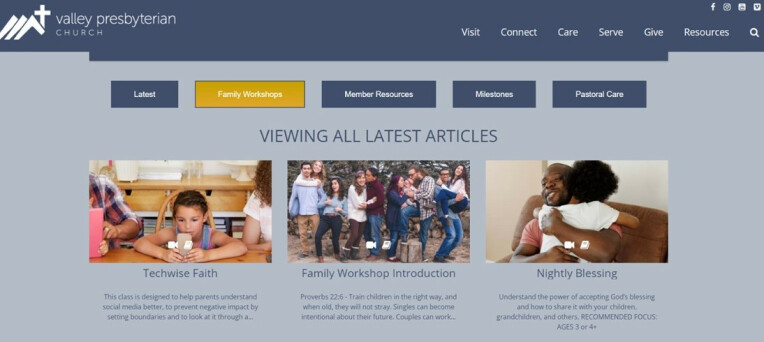 Family Workshops
Family is the place where faith is learned, practiced, and modeled day in and day out! But, sometimes it feels like a fish swimming up stream passing your faith on to your children. That is why at VPC we have created Family Workshops designed to support and equip you as you nurture your children's faith. Check out the Family Resource pages on our website vpc.church/children select family workshops from the black menu bar or go directly to our resource pages and search. Upcoming workshops include:
August 14 for Parents of 3 & 4 year olds; Giving a Nightly Blessing & Welcome to Sunday School.
August 28 for Parents of 2nd & 3rd graders and their child; Serving as a family
To learn more contact
Oasis Kick off Carnival, September 7
Oasis kids!, September 14
Oasis kids! (K-5th graders) & Oasis minis (3-5 year olds) meet from 6-7:30 on Wednesday nights September through May.
Join us for our Kick Off carnival on September 7 for dinner, fun and games. Oasis kids! & minis will begin the following week. Your child will love this weekly opportunity to play, learn, sing and grow in faith.
---
More from Family Ministry