It's almost Back to School time! Join us to celebrate the end of summer and return to school in our special worship services on August 8th.
The children, teachers, and school staff are heading into a mission field full of opportunity and challenges. Join us for a special worship service to bless their school year. We also hope you will stay or come early for a meal with us too! Following 8:30 worship we will be serving a pancake breakfast or following 10:30 worship we will have a BBQ lunch. This Sunday will be Family Worship. Scroll down to learn more about Family Worship or check out the Family Worship resources on our website. Nursery will be available for children under three.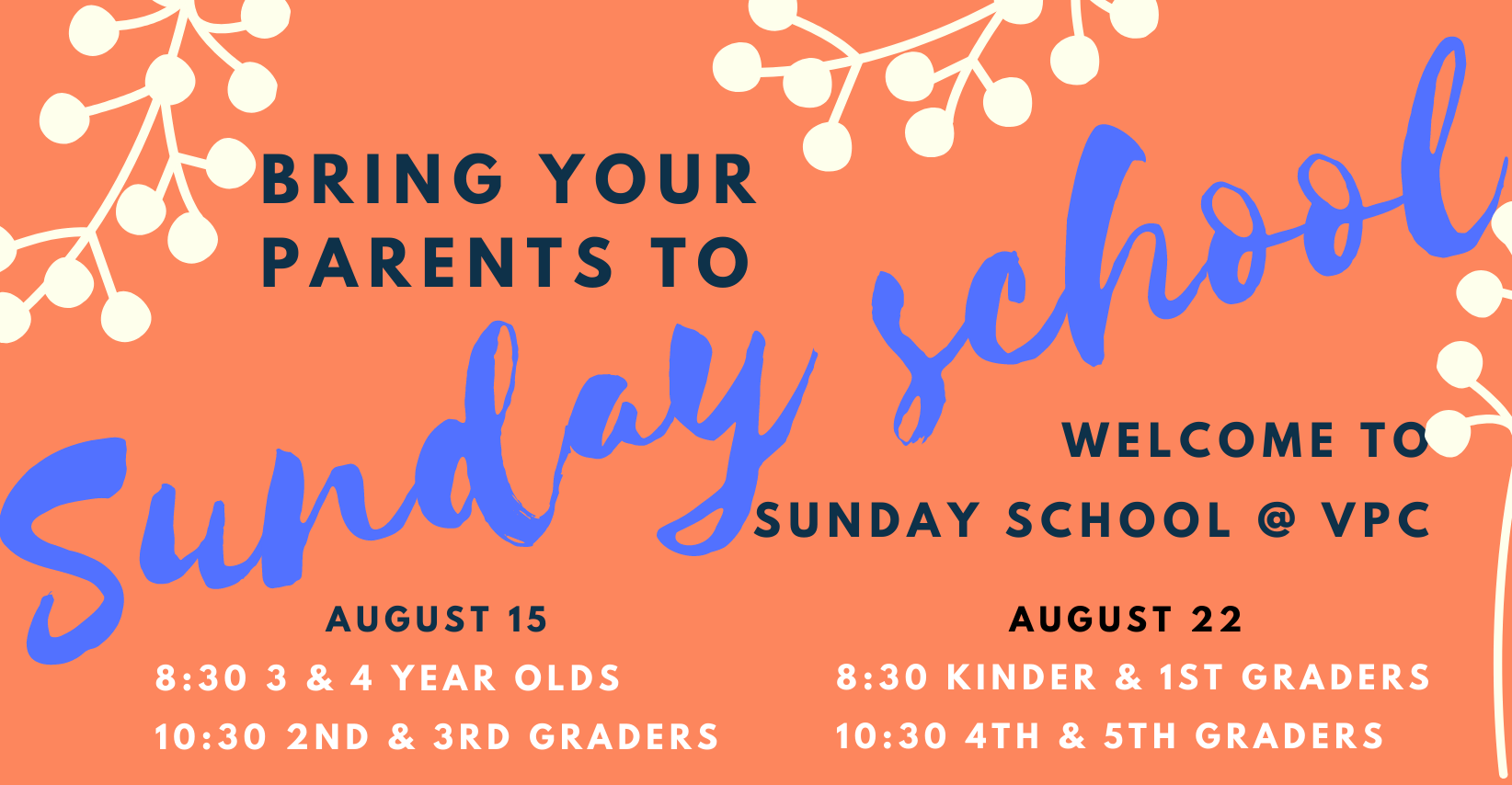 WELCOME BACK TO SUNDAY SCHOOL
Kids bring your parents to Sunday School. Parents join us for a special experience with your child. Parents you will meet your child's Sunday School teachers, see their classroom, meet other families with children the same age, and learn some tips for helping your child(ren) continue to grow in faith at home! All families regardless of the service they regularly attend are invited to participate at the time indicated for their child's age group. There will be Sunday School for siblings at each hour.
August 15: 8:30 3 & 4 year olds; 10:30 2nd & 3rd graders
August 22: 8:30 Kinder & 1st graders; 10:30 4th & 5th graders
---
More from Family Ministry