We are in a new season. I know, I know, you may be thinking…I know it is a new year, it is already February! But God has recently been teaching me that while seasonal markers like holidays, new calendar years, and new seasons serve as opportunities to refocus and review our choices, we can seize the opportunity to create a fresh start anytime! So today, whatever day you are reading this, you are in a new season.
It is a great a time to take stock, review and refocus. In fact, the Christmas season and all the associated busyness flows right into the new year, so maybe February is an easier time to reflect on what type of goals you need to adopt or change as a family. Here are some questions I have been asking myself.
What are my priorities right now? (For myself? For my family? With my faith community?
Are my daily (weekly) choices reflecting those priorities?
What are one or two daily habits I can work on to improve focusing on those priorities?
Daily habits are a simple way to make change in our lives. It only takes 6-8 weeks to develop a new habit, so some experts suggest taking stock of your progress every couple months (The 12 week year by Brian Moran). Though they may feel incremental…even a two degree course correction will reroute a ship. (The 2 Degree Difference by John Trent)
Here are some examples, just one or two small daily (or weekly/monthly) habits can make a difference, as they say it's about progress not perfection.
Drink 100 oz of water a day.
Read the bible each day.
Look for a new way to serve or connect to your faith community.
Have a real conversation (not just logistics) with each child once a week.
Make sure you have date night with your spouse on the calendar weekly or monthly.
Schedule coffee with a friend regularly.
Remember God is the architect of new things…Isaiah 43:19 "For I am about to do something new.
See, I have already begun! Do you not see it? I will make a pathway through the wilderness. I will create rivers in the dry wasteland."
Perhaps connecting in new ways to a faith community is a priority you'd like to focus on, if so check out the opportunities at VPC below as we approach the Easter season.
Blessings to you and yours!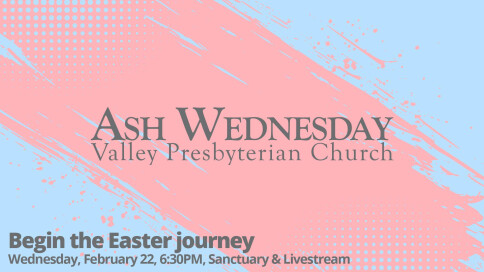 Ash Wednesday is a special day marking the beginning of Lent. Join us for our worship service as a family. Following the imposition of the ashes kids will be dismissed participate in our special Ash Wednesday kids program…Lenten Launch! Each family participating will receive a Lenten Devotional & Activity Kit.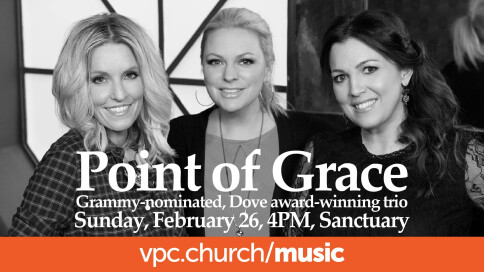 This concert will be a great experience for the whole family. If you'd like a little preview, join us that morning at our 9 or 10:30 AM services. Sunday School is available for children 5th grade and younger.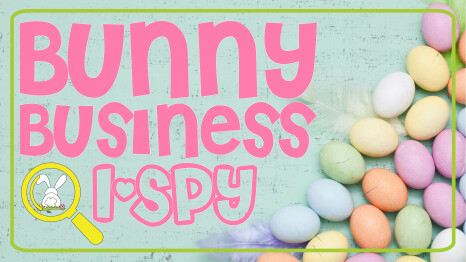 Our annual Easter Event, Bunny Business, is April 1, 9-11AM. It will be a walking "Seek-and-Find" experience. Kids will look for pictures and objects in various themed displays telling the Easter story, and receive Easter candy. There will also be inflatables, a food truck, coffee at the cafe, a photobooth with the Easter Bunny and more! We want to make sure we have enough candy for everyone! Help us plan by preregistering today!
---
---
More from Family Ministry