It's September and we are swinging into fall...well (kind of)...at least fall Arizona style! The temps might still be up there, but school is in full gear and at VPC we are excited to be kicking off Wednesday nights. Join the fun September 8th for our kickoff carnival! There will be yard games, carnival games, a slip 'n slide, burgers on the grill, and snow cones. Don't miss out on the fun! join us anytime between 5:30-7:30PM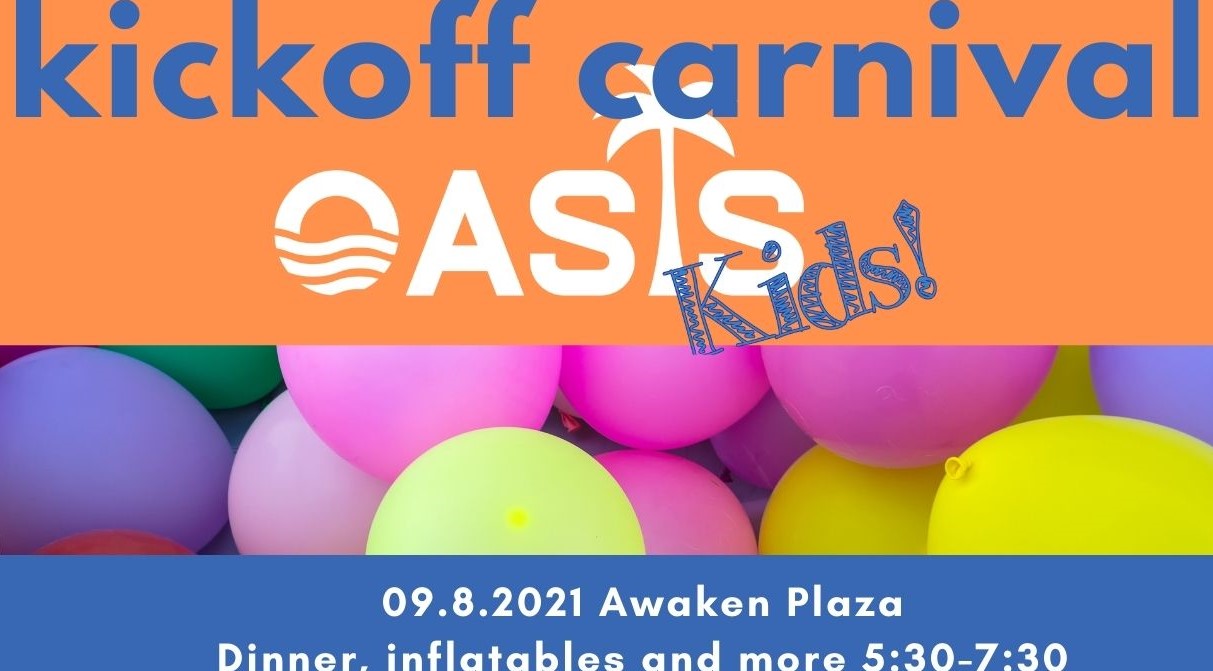 Our Wednesday night classes will begin on September 15th and there is something for everyone! Oasis kids! (K-5th); Oasis minis (3-5 year olds) and/or nursery if you are taking the adult class. Middle Schoolers meet at from 6-7:30 and High Schooleres after that. The class for adults is being taught by a great couple...the Hargrave's, "How do we stay together when the world is tearing us apart?" it should be a great class for parents, families, employees, really people in any age & stage. Look for more info on the website vpc.church.
Our first session for Oasis kids! is themed 'What's in your backpack?' It should fun and relatable for all. You can register your kids at this link here https://vpc.simplechurchcrm.com/external/form/94c8c011-3879-4018-bb77-b0ccb70ae067
Dinner at 5:15; classes 6-7:30.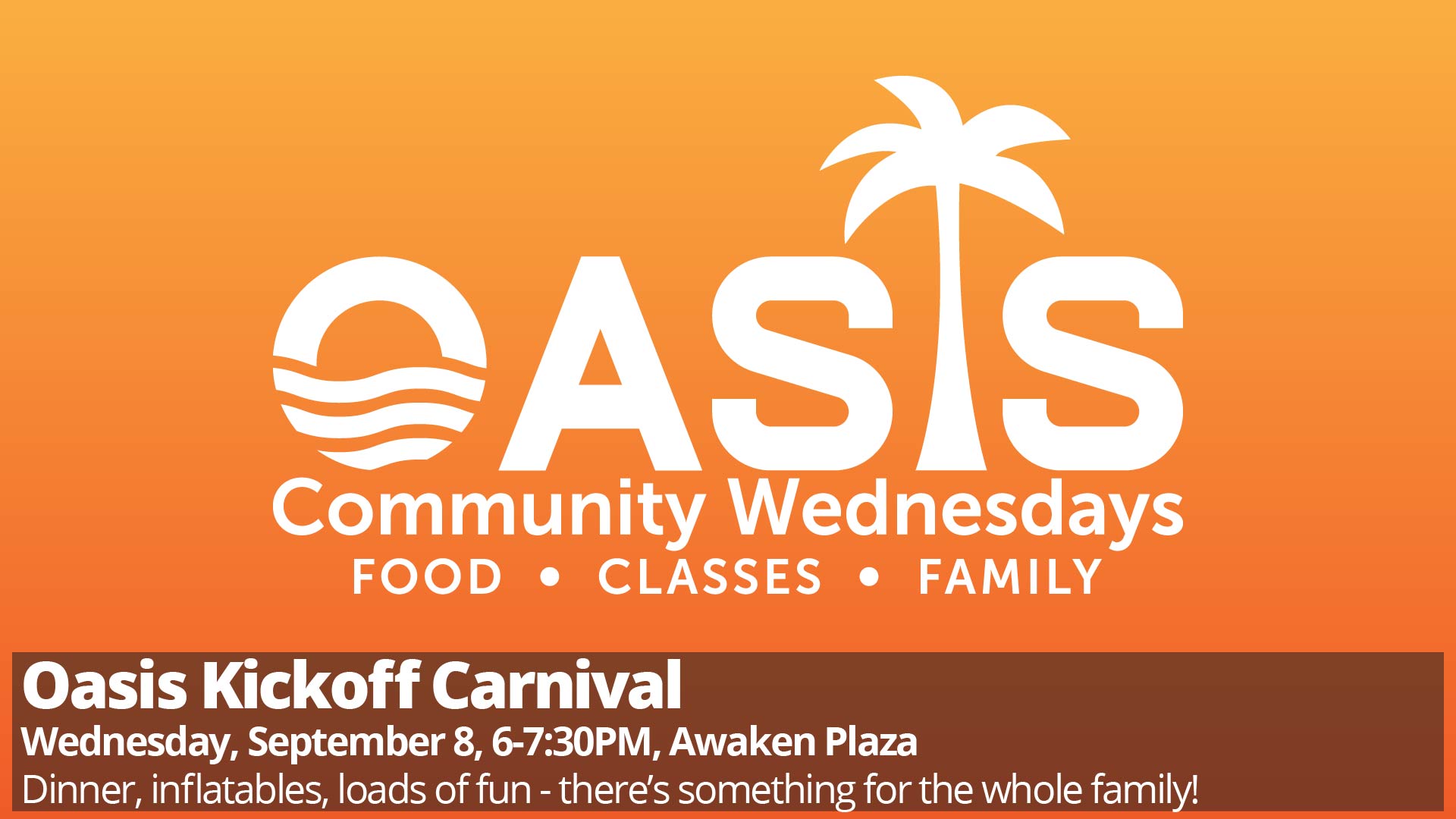 ---
More from Family Ministry