Whether you're ready or not, the holidays are here! Christmas is only 20 days away! You may be feeling a mix of emotions. Stress. Joy. Panic. Excitement. I pray the joy and excitement override all the rest. I saw these practical tips for enjoying the season and I wanted to share them with you.
1. Let It Go
The number one way you will make it through the holidays with your mind and joy intact is choosing to let things go. After all God is in control not us! #amIright So when flights get delayed, gifts get forgotten, or you feel like your to-do list over runneth, choose to shake off everyone else's expectations and only do what feels most important to you. Stand firm, say no, and remember the real reason for the season: Living in the moment to experience and celebrate more joy. "Fear not: for, behold, I bring you good tidings of great joy" Luke 2:10
2. Do Things That Make You Happy
The holidays come packaged with expectations, dates scheduled, parties and way too many commitments. Maybe you like the hustle and bustle or maybe you prefer not do every party, gift exchange and volunteer opportunity, either way don't feel guilty about it.
This season is meant to be joyful, not painful. It is like a dance that is a whole lot easier when you are feeding yourself the things that bring you and your family joy. "Peace on earth" Luke 2:11
3. Under commit
Your weekends can fill quickly with holiday parties, shopping, service projects, church activities and more, not to mention your regular weekly responsibilities. Take time before the hustle and bustle begins to set boundaries, identify when you are available and times that are sacred to you and your family. God calls us to rest too! "on the seventh day he rested, and was refreshed." Exodus 31:17
4. Keep sight of the meaning of the season
Make sure as you are planning to leave time for activities to help your family remember why we celebrate Christmas. Check out some of the ideas on our website HERE.

Remember, not only is Christmas about our Savior, but HE has left us his Holy Spirit to empower and help us day in and day out.

Blessings,
Tina Gilbreath
Director of Family Ministry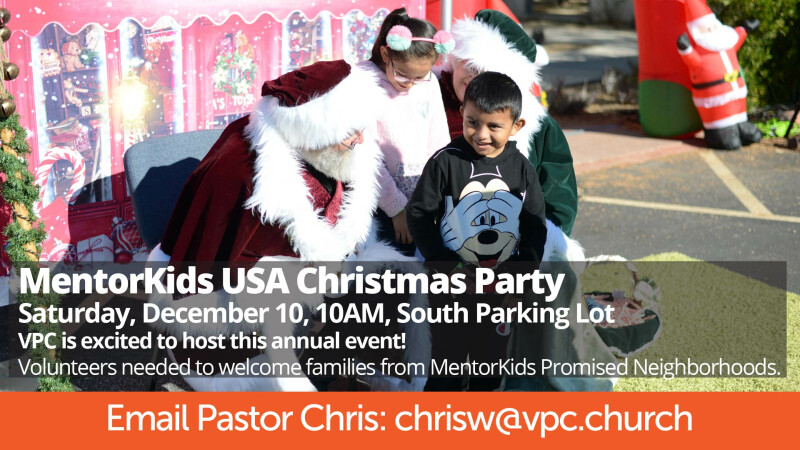 Saturday, December 10
Help us host this amazing event for children and families from the Mentor Kids promise neighborhoods. Sign up to volunteer HERE. Learn more about MentorKids HERE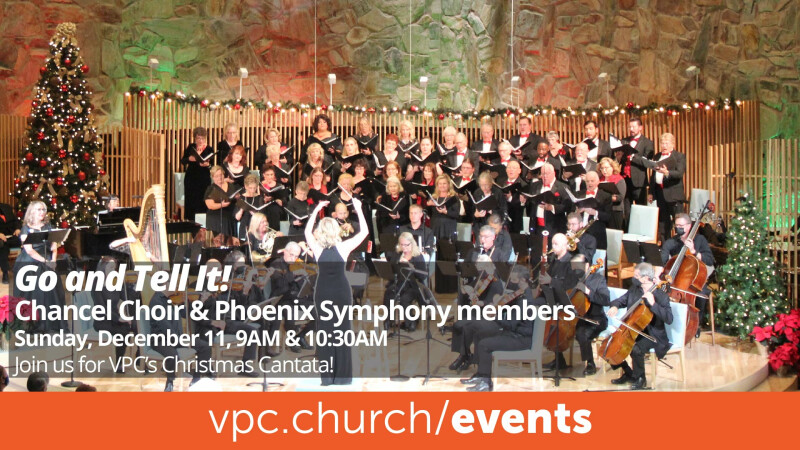 2022 VPC Chancel Choir Christmas Concert: Go and Tell it!
Sunday, December 11, 9 or 10:30 AM
Join us for a musical celebration of Christmas in our morning worship service. Sunday School and nursery will be available for children 5th grade and younger.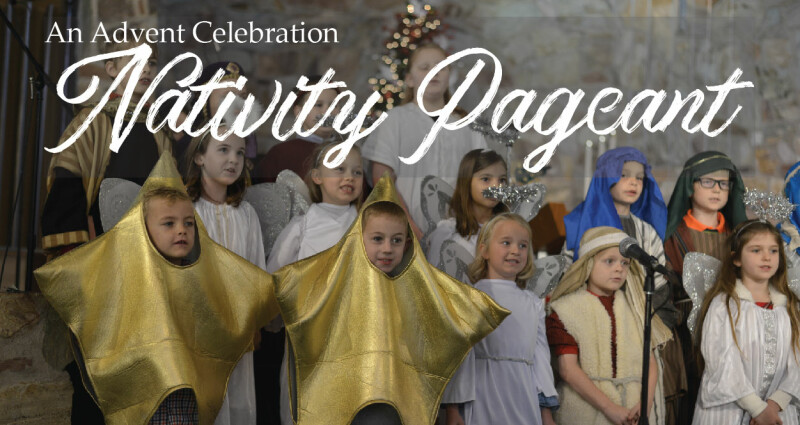 2022 Nativity Pageant
Sunday, December 18, 9 or 10:30 AM
Join us our wonderful retelling of the Christmas story by our VPC children. If your child would like to participate contact Tina Gilbreath .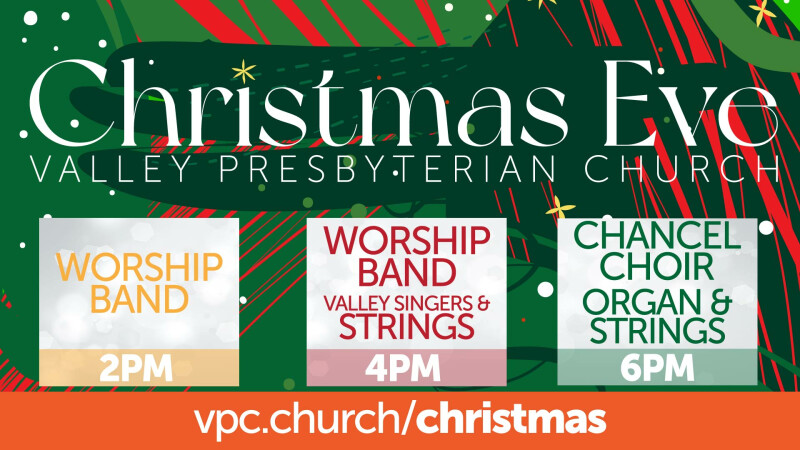 ---
More from Family Ministry