Around this time most years, I find myself saying how is it already October? Where has the year gone? That changed with the pandemic. Suddenly time slowed, our schedules were open, and family time was all of the time. I heard many people say they secretly enjoyed that part of the pandemic and hoped to be more intentional about managing their time in the future. But what researchers are seeing is a lot of 'extremes' and parents feeling like they need to make up for 'lost time.' parents.com Family schedules are busier than ever.

So when I came across this article, I thought it was worth sharing, "How to re-center your family schedule around family priorities", especially since sometimes it feels like our schedule happens to us instead of the other way around. The author suggests the following steps for refocusing and taking back control of your calendar.
Rank your family priorities. Add your own or start with the following (faith, family, relationships, volunteering, health/fitness, mental wellness, education/learning, creativity, work/chores, financial wellness, recreation/sports/hobbies/play) Choose a scripture or two to guide you. (e.g., Micah 6:8 "act justly,... love mercy and to walk humbly with your God. Or Matthew 22:37 "'Love the Lord your God with all your heart and with all your soul and with all your mind.'"

Describe how to live out your priorities. Make a plan or list activities that help you live out your most important priorities.

Make the highest priority activities or plans part of your weekly routine. Make sure the good things don't crowd out the best things.
These steps will help you become more aware, intentional and give you back control over your scheduling for your family. If you are interested in the full article, you can read it here.

I hope you are able to take some time reviewing your family priorities and calendar and that these ideas bless you. If your priorities include helping your family grow in faith or connecting to a faith community then you won't want to miss the information below.
Remember at VPC we value families and we are praying for you.
Blessings,
Tina
Sunday, October 30, 5-7PM
VPC South parking lot. Loads of trunks with treats, inflatables, food trucks, crafts, photobooth & more!
It's FREE! Can't wait to see you there!
PRE-REGISTER TODAY!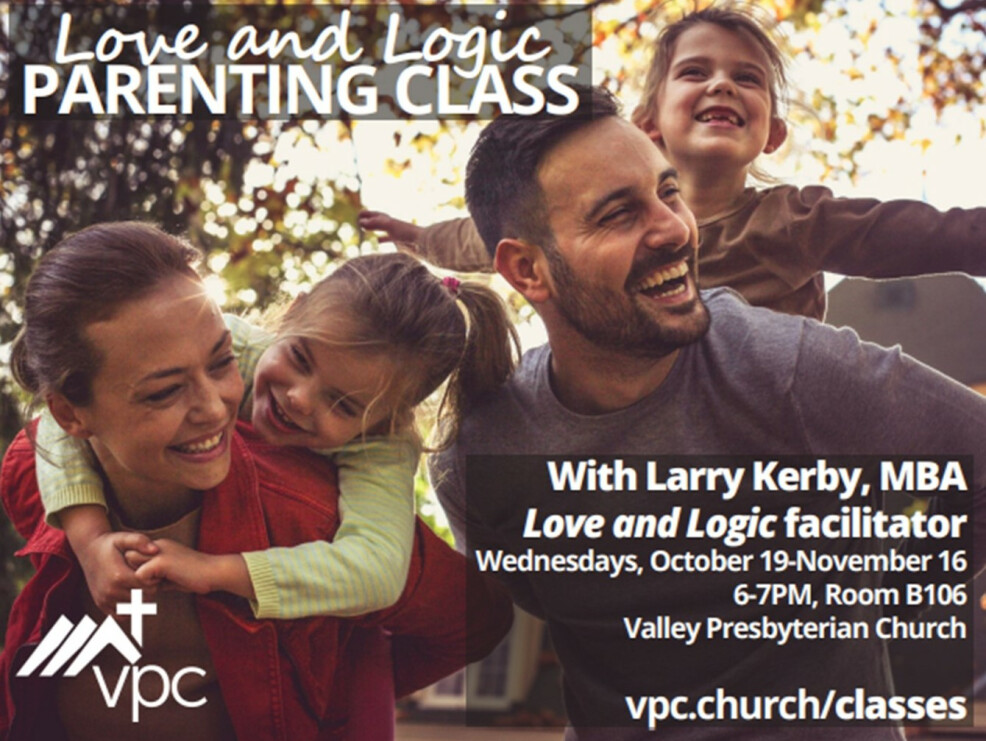 The Love and Logic approach to parenting is built around the science of caring and respectful relationships. An authentic, loving connection between parents and their children forms the foundation of good behavior and healthy decision-making. You will learn a variety of simple and effective strategies for parenting children from birth to adulthood. Whether you're embarking for the first time with your new baby or navigating the turbulent teens with your child, these strategies and techniques will help you create calm and loving solutions. Childcare available for kids 0-5th grade through VPC's OasisKids! & Oasis Minis. Register for Love & Logic today!
Oasis Kids! (K-5th grade) and Oasis minis (3-5 year olds)
Join us Wednesday nights from 6-7:30PM. (No Oasis kids/minis 10/12.)
Session 2 starts after fall break10/19-11/16
Oasis Kids! is a safe and fun environment to learn about the world in creative ways. Your child will play, learn, sing and just have fun! You can even come get dinner for the family before 5:15. ($5 each or $20/family)
Click here to learn more. Register here. Questions contact Tina
---
More from Family Ministry