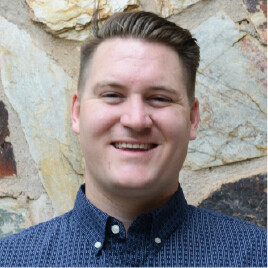 Wes Cates
Assistant Director of Student Ministry
Office: 480-991-6424 ext. 0136
Wes and his wife Megan are Arizona natives and high school sweethearts. They have two beautiful, fun, and feisty daughters: Parker and Reagan. Wes earned his BS in Biology with a minor in Christian Ministry in 2013 and his MA in Strategic Ministry in 2015. He served as Student and Family Ministries pastor at a multisite church in Jacksonville, Florida from 2015-2019 before moving back home to Flagstaff to help launch a college ministry and community center adjacent to Northern Arizona University's campus.
In his free time, you can find Wes playing or watching sports, spending time with his family, hunting for collectible HotWheels, or perfecting the culinary arts; specifically American Barbeque.
As the Assistant Director of Student Ministry, Wes loves helping students and volunteers get to know Jesus and discover the ways that they have been shaped to contribute to their church, community, and world.